April 2019
A big thank you to our friends at the Museum of Flight for featuring us in their recent blog post. If you've not been to the museum lately be sure to get down there to see their wonderful Apollo exhibit Destination Moon. It features rare Smithsonian artifacts from Apollo 11 including the Apollo 11 command module, Columbia that took the astronauts safely to the Moon and back.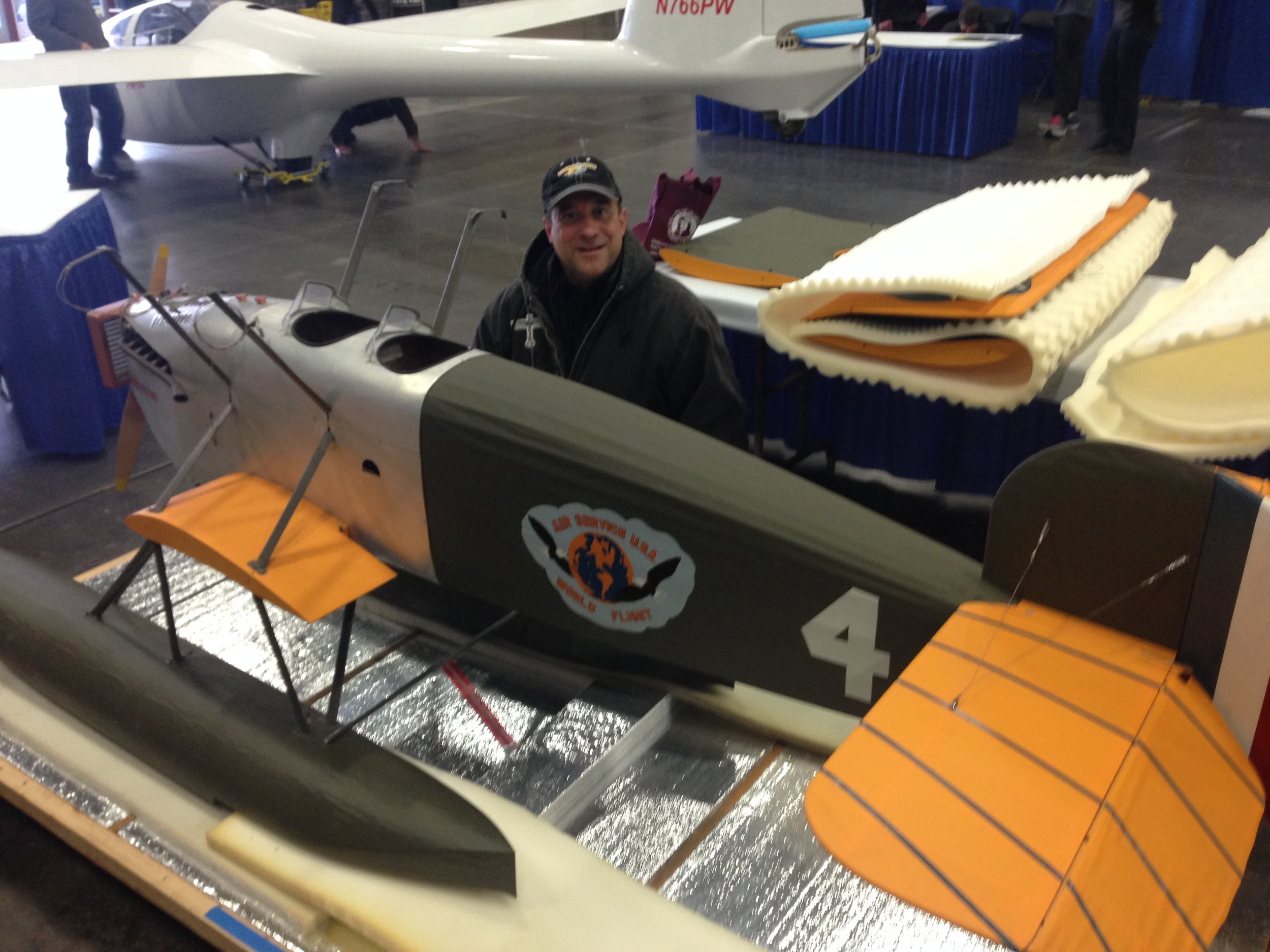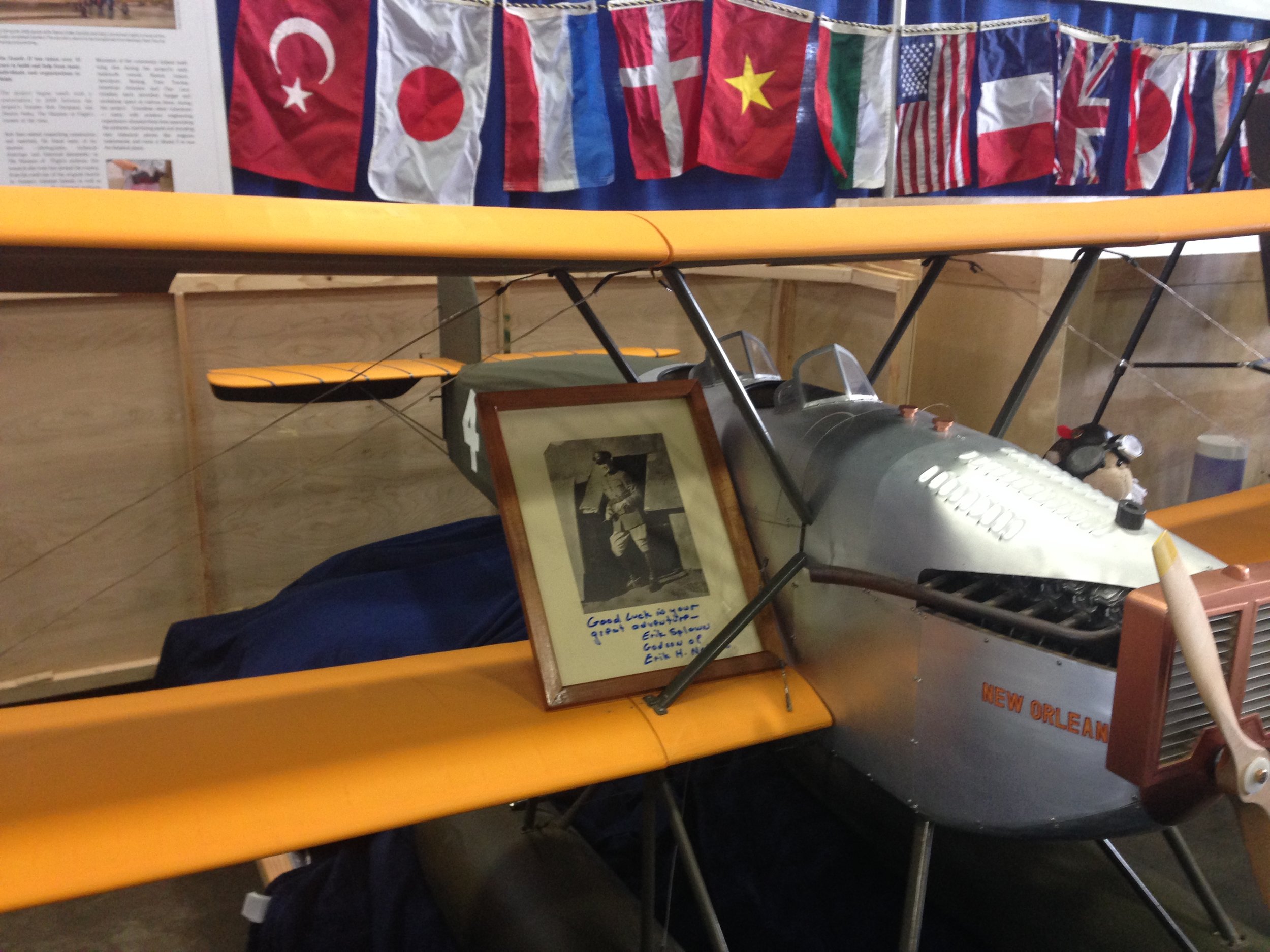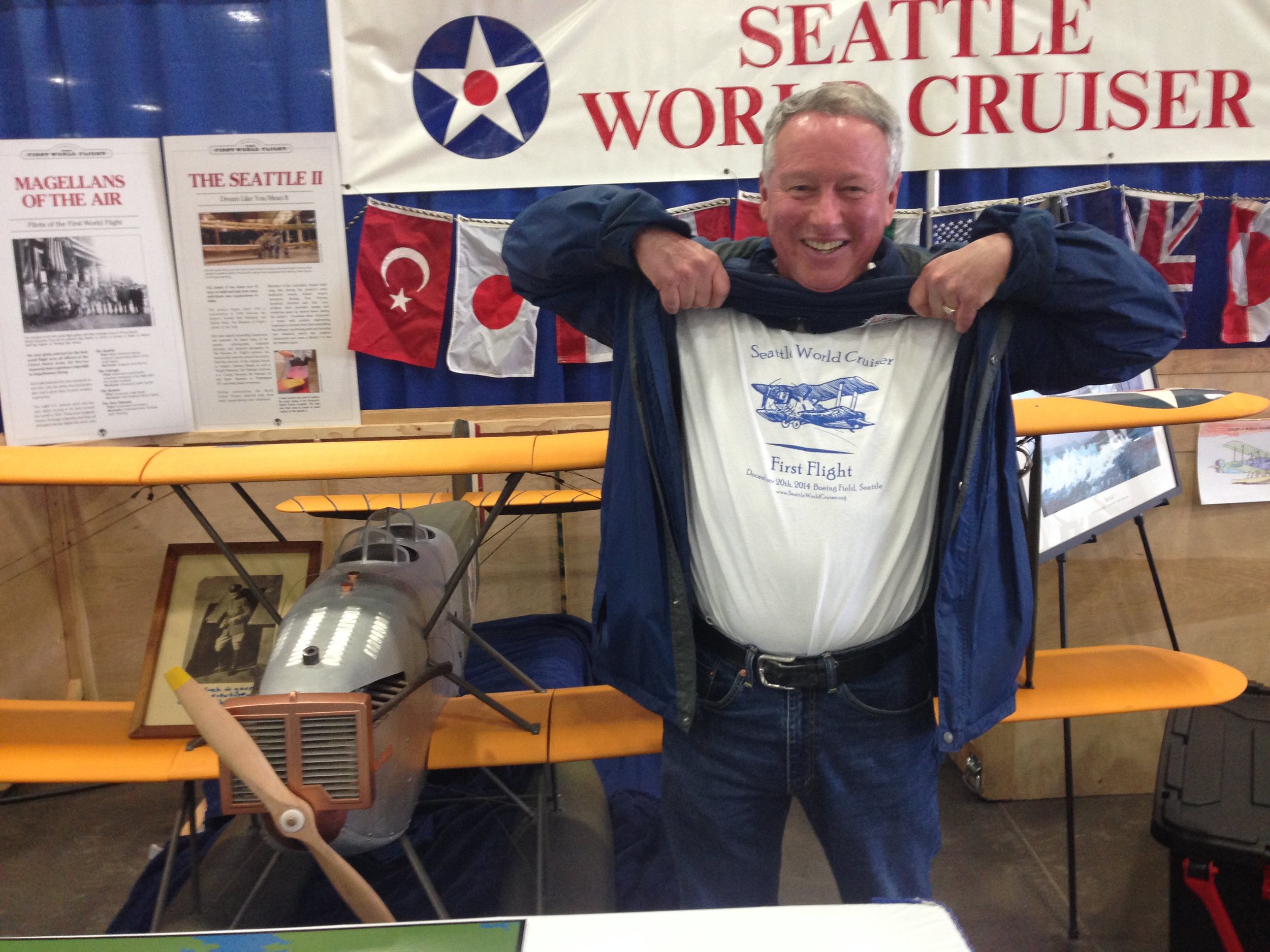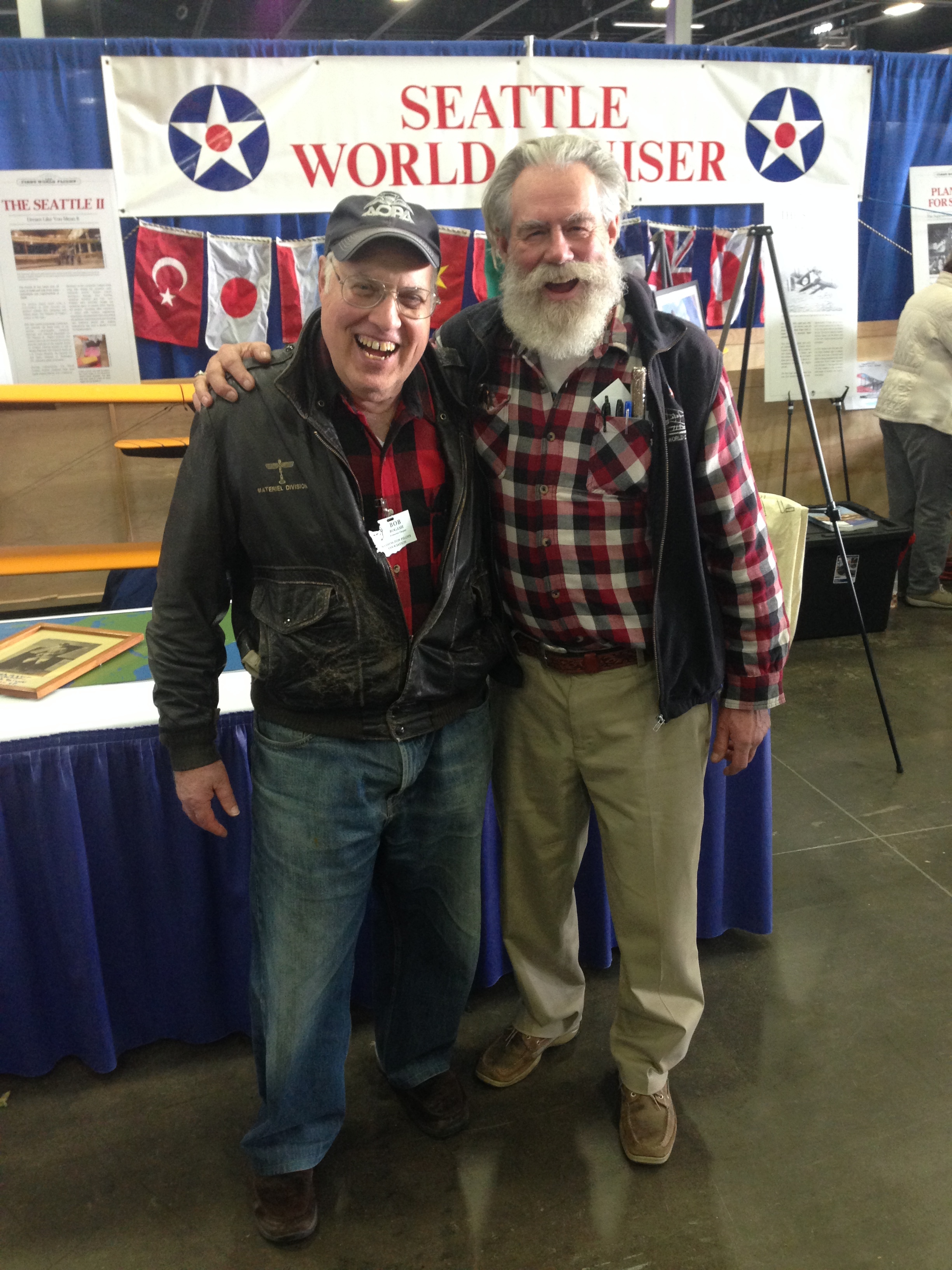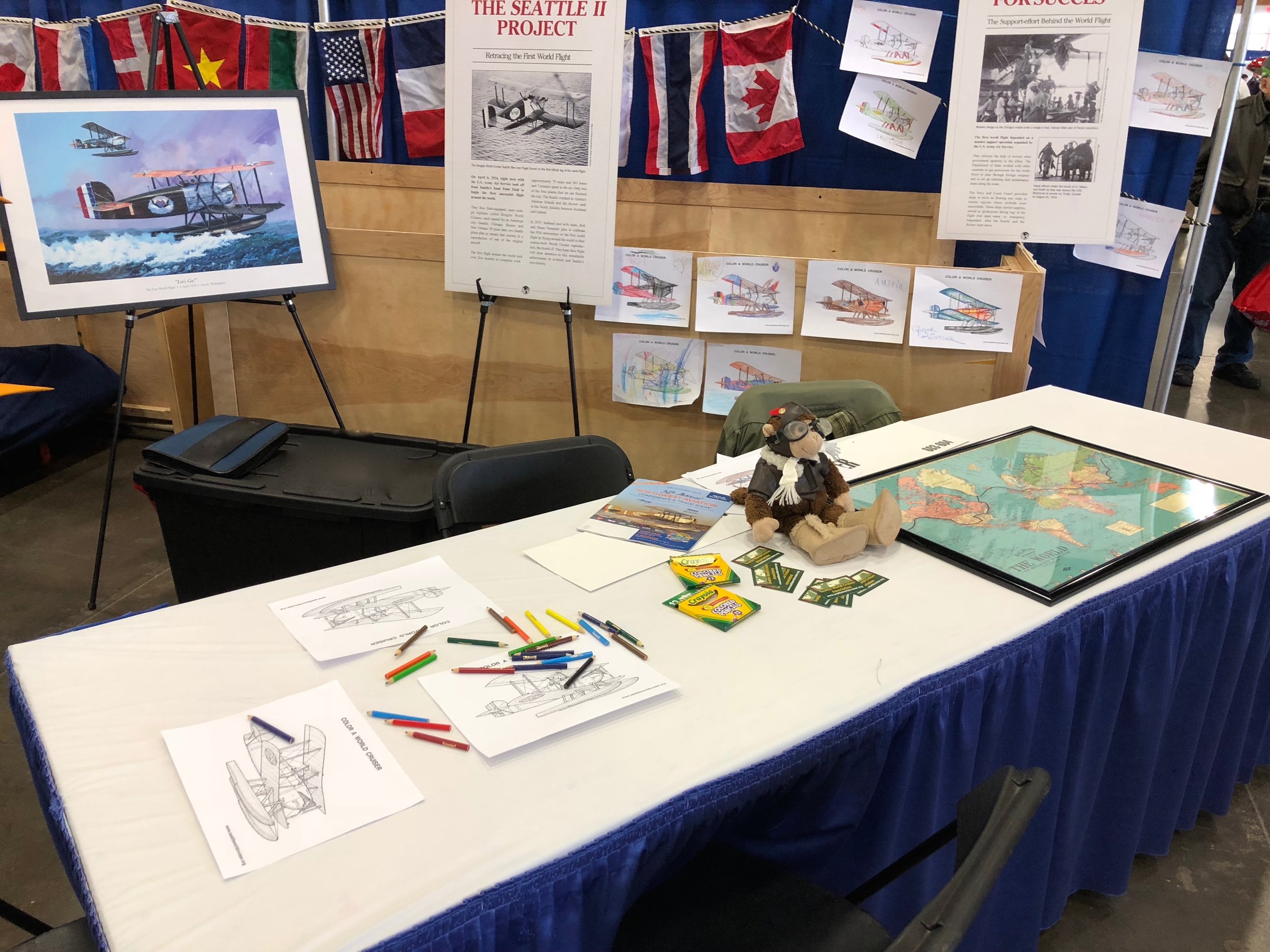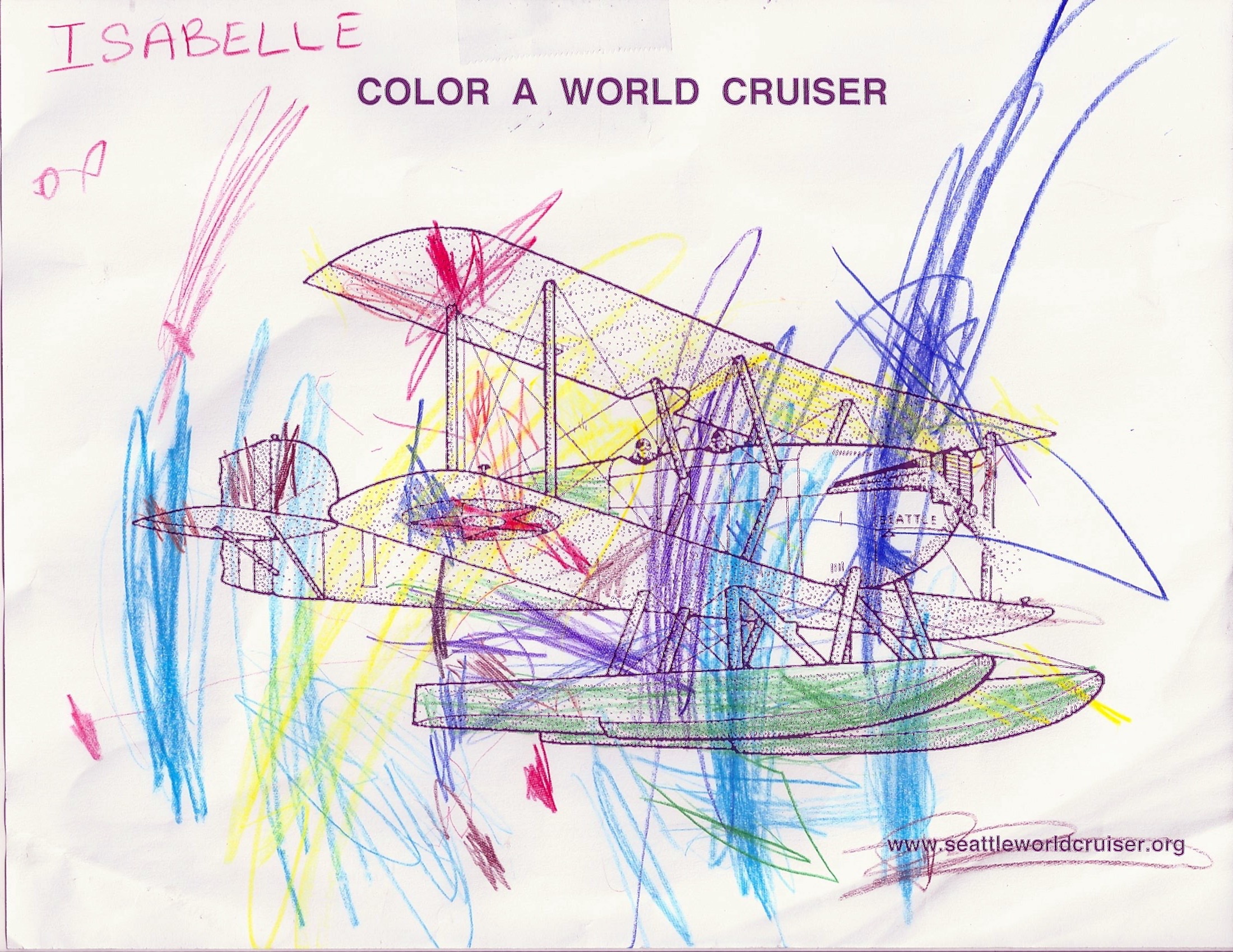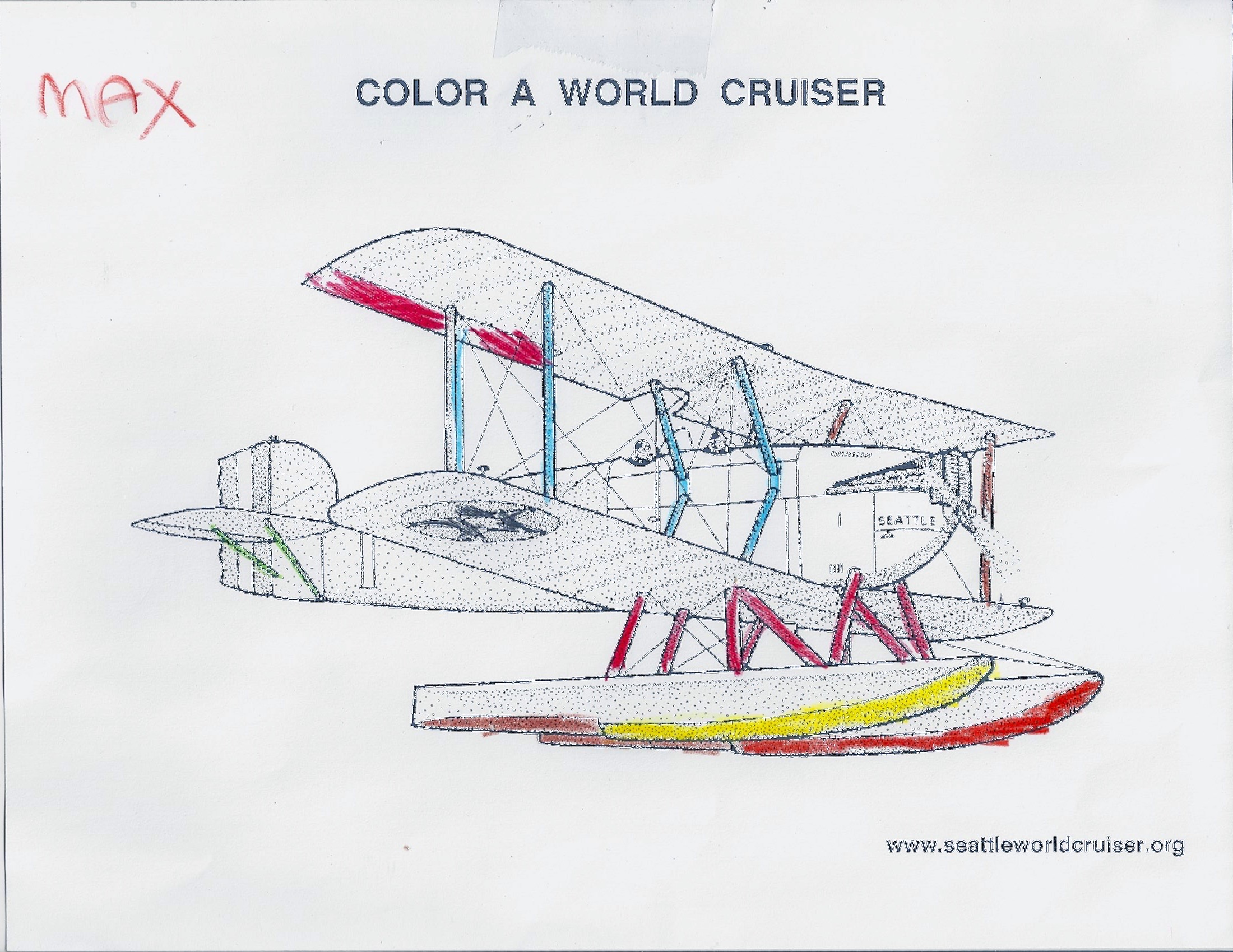 February 2019
A big thank you to all of you that came by to visit us at the conference this weekend. It was great fun, and was so nice to meet so many new faces and chat with old friends. We appreciate everyone's enthusiasm about the project. And a big thank you again to the conference for featuring us in this year's program. If you didn't get a chance to pick up a copy, we've provided a download link below the cover image.
December 2018
As 2018 draws to a close, we want to pause to thank everyone that has been following our progress, cheering us on, and volunteering their time and energy to make this such a wonderful year for the Cruiser. We've made some tremendous progress this year and are gaining some great momentum as we head towards the new year and new adventures.
Stay tuned as we head into 2019, because as the saying goes, "you ain't seen nothing yet!"
Happy Holidays to you all,
- Bob & Diane
Project Updates - Autumn 2018
Afloat and Aloft
After much work, preparation, and planning we are happy to report that we have started the seaplane phase of our flight test program. We are very pleased with how she's flying with the floats, and are anxious to continue putting her through her paces.
Bob's Flight Report from Lake Washington:
" Our first excursion onto Lake Washington (April 9) was to really work with the basics.
First of all, we had the beaching gear from Edo—that allowed us to tow the plane from our south end shop to the north end seaplane ramp. It required Mitch and I, in waders, to remove the gear after the launching. Of course, this would be an introduction/training for our crew on launching, docking, and retrieving the plane. This was also the first of 6 fuel load tests—so we taxied the plane out into the lake, turning into and away from the wind, plus sailing backwards. We were very pleased with the rudder authority that the new Edo Otter rudders gave us. We retrieved the plane with a flat, wheeled dolly/trailer that we borrowed from our friend, Rex. (He usually has his Cessna 185 on it.)
The only squawk we had was with the intercom which I was able to sort out the next day.
We realized we would have to have a more permanent launching system. James Young turned me on to an ingenious Otter lift platform that Rust's Air Service, in Anchorage had come up with. I went up to Anchorage Aviation Trade Show and talked to folks about the logistics of going out the Aleutians, and Colin Rust allowed me to photograph and take measurements of their neat solution for a lift platform.
On our second foray onto the water, (September 18) we used the beaching gear for the last time—and it was a real challenge because the level of Lake Washington was at record lows and Mitch and I had to wade out into the mud to get the tail wheels off. By now, the dock crew was well-versed and things went smoothly. This was, also, our second fuel load test, as we are working our way up to full gross.
Out on the lake, we did step-taxiing up and downwind, with full power turns. Finally, it was time for our first flight. The Cruiser accelerated smoothly up onto the step and took off in 25-30 seconds, and we circled around Mercer Island. Our water landing was smooth, solid, and amazingly short.The flight with floats was very stable and the airplane had a rock-solid feel on the step.We used our new Rust-designed lifting rig and Seaplane Scenic's float truck to bring the plane back to Aerodyne. We can't say enough about the excellent performance and reliability of the great engine that Dominic Spediacci put together for us. The only squawk we had was radio static, which is understandable, as we were using the old, solid core ignition wire.I'm currently building up a new harness, using a carbon conductor. We will continue our load testing and collecting performance data. For our next time out—Jim Larsen will take some action shots from Brad's jet boat!"
Thanks to our skilled and dedicated crew of volunteers the Cruiser has been "like a duck to water" with the new pontoons. Many thanks as well to the great folks at the Renton Airport for their continued support of the project.
During our 1996 Super Cub trip we made a stop just north of Okinawa, on the beautiful island paradise of Amami Ōshima. While there, we were fortunate enough to meet and become friends with Motohide and Tomoyo Harada. When we returned home we sent their son, Masahiro, a model of a Douglas World Cruiser.
Now a 19 year old, Masahiro has recently visited from Japan. We were delighted to visit with him for a few days as we immersed him in all things airplane—of course!
October 2018
Diane was recently awarded her EXTRA class amateur radio license, which she will use on the World Flight. On October 2nd, Diane KI7USH made her first contact from Seattle World Cruiser World HQ to Mike KA7CSE.
February 2018
The Northwest Aviation Conference and Trade Show, organized by the Washington Aviation Association, took place on the weekend of February 24-25 and the Seattle World Cruiser team was there! We had a lot of fun telling the World Cruiser story and our preparations for the celebration world flight. Thanks to all of you that stopped by and said Howdy, and a special thanks to Rachel Hansen and family for making this Premier Event happen in the Great Northwest.
December 2017 - Season's Greetings from the Cruiser Crew!
December 2017: We're Afloat!
Another milestone for the project occurred recently, the installation of the floats! Many thanks to our volunteers for all their help. Click on the images on the lower right to enlarge them.
Once we finish getting the floats securely installed we can begin planning for the next phases of our flight test program. Stay tuned!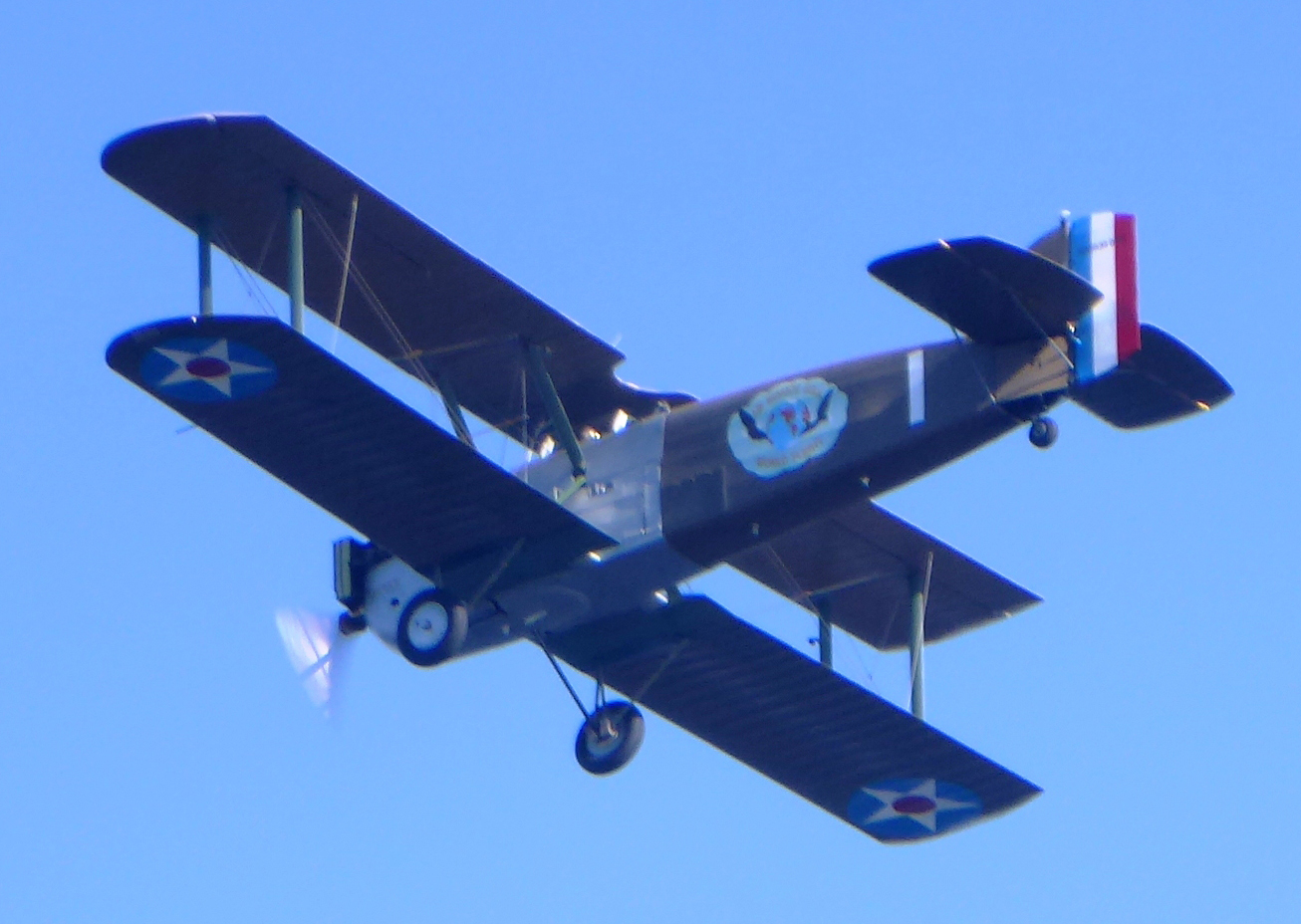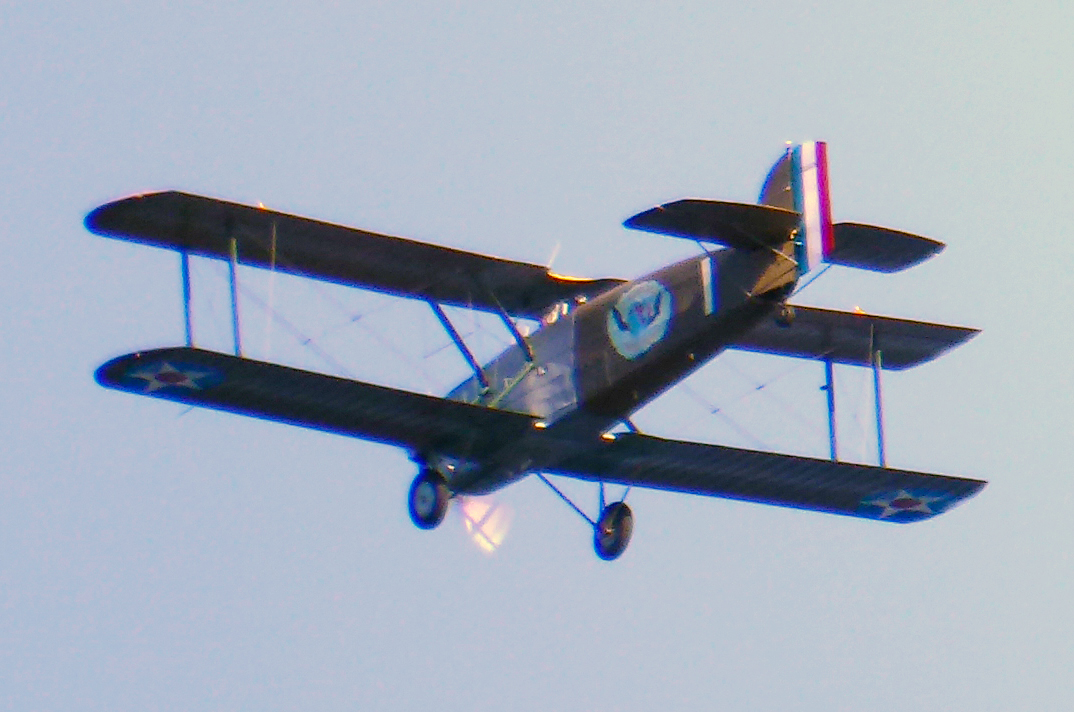 July 2017 - Upgraded Liberty
We're very happy to report that our upgraded Liberty V-12 engine has arrived and is currently being installed in the Cruiser. We will be transitioning to flying the Cruiser on floats some time in August. To learn more about our Liberty engine click on the following link: Liberty Power.
September 2016 - cover Story
Be sure to pick up the October issue of Air Classics magazine. They have been kind enough to feature articles about our project as well as the history of the original 1924 world flight. The articles also showcase some beautiful air-to-air photos by photographer Jim Larsen that were taken on July 14th. The occasion was Diane's first flight in the Cruiser as our test pilot, Carter Teeters, flew from the Arlington Airport to Boeing Field for the Boeing 100th Celebration.
July 2016 - Happy Birthday Boeing!
Congratulations to the Boeing Company on their 100th anniversary! We were very proud and excited to have been asked to bring the Cruiser down to the Museum of Flight to help mark the occasion last month. Many thanks to those at the event that came over and said hello. Be sure to visit this section of our website to learn more about the Douglas World Cruiser's connection to Boeing: BOEING 100
April 2016 - Picture Perfect
We've been very fortunate to have local photographer extraordinaire Terry Green capturing some of our activities at Arlington Air Field. You can see more of his wonderful photography here: Terry Green/Flickr
February 2016 - I Can See for Miles and Miles...
Howdy !
2016 is getting off to a great start for the project. Our test program has resumed and things are looking up! We are very happy to report that both plane and pilots are performing well. We will be continuing to methodically put the Cruiser through its paces throughout the year.
The photo at right was taken by our wonderful test pilot, Carter Teeters, as we completed out longest flight to date, two hours aloft. We also captured some wonderful video from the cockpit in hopes of sharing the experience with you all. There's a short snippet of it below, or you can see the longer version at our Vimeo channel: vimeo.com/156038209
There's more exciting developments in store for this year, so be sure to check back here in the coming months.
A Howdy Christmas Story Goes...
A grandmother was riding on a mail sack an an open cockpit biplane. Cold and impatient at the progress, she shouts back to the pilot "Can't you go and faster Sonny?!" "Yes Ma'am," he replies, "but I'm supposed to stay with the airplane!"
We're still with the airplane.
Happy 2016 New Years to ALL!
- Bob & Diane
The Mayor of Arlington graciously invited the Seattle II to the Arlington Fly-In this past weekend. We were at the static display around the Red Barn with the Boeing Model 40 and the Gee Bee Super Q.E.D. II.
We're very happy to announce that the Judges voted us the Champion - Early Vintage Award winner. Congratulations to all of the volunteers and supporters of our wonderful project!

Cheers,
Bob & Diane
Off we go, into the wild blue yonder!
Howdy! -
We know it's been awhile since we've posted an update, but we hope today's news will have been worth the wait. A lot has been going on behind the scenes in recent months. We've moved the airplane up to Arlington Airport to start our flight test program. We'll be posting more details about that, as well as our plans for the rest of this year very soon. In the meantime, we're delighted to announce that we made our first flight from Arlington Airport today. There's some video of the flight below. Our friends at Arlington Flight Services have also posted some videos and photos they took of the day's activities on their Facebook page: www.facebook.com/pages/Arlington-Flight-Services-Inc/178761818901466
Howdy!
December 20th, 2014 was a historic milestone for the project, our first flight! Granted it was a short hop down Boeing Field, but as the saying goes, "a journey of a thousand miles begins with a single step." This short flight was a very important step towards our ultimate goal of flying around the world.
Thank you to The Museum of Flight and everyone that came out and braved the weather to join us. It warmed us to see so many of you cheering us on. We'd also like to take this opportunity to acknowledge our wonderful team of supporters and volunteers. You are what makes all this possible. Thank you!
Video of the event can be viewed below.
2015 is shaping up to be a very eventful new year, so be sure to check back here for the further adventures of the Seattle World Cruiser!
- Bob & Diane
December 15th, 2014
We are delighted to announce that we've received our Special Airworthiness Certificate from the FAA and are now cleared to make out first flight! Please join us for this major milestone event Saturday, December 20th at The Museum of Flight. We plan to fly at noon. Bob will be giving a presentation inside the museum at 2:00 PM with a reception to follow.
September 28th, 2014
This year marks the 90th anniversary of the Douglas World Cruisers return to Seattle to complete the first flight around the world. An estimated 40,000 spectators were on hand at Sand Point on September 28th 1924 to welcome the fliers back to Seattle. After landing, the pilots and crew of the Douglas World Cruisers were whisked away to the official welcoming reception at the Volunteer Park bandstand. A mayor, governor, Admiral, General and ambassador all spoke. The Chamber of Commerce presented the fliers with rings made of Alaskan gold. They were also later awarded the MacKay Trophy for the "meritorious flight of the year".
Of the eight aviators that were part of the flight, two retired as major generals, one a brigadier general, one a vice president for Lockheed Aviation, and three as colonels. Of the six who circumnavigated, five retired from the military within three years. A generation later, four returned to Army Air Forces leadership roles for the duration of World War II.
Archival footage from 1924 via the Periscope Film LLC archive: